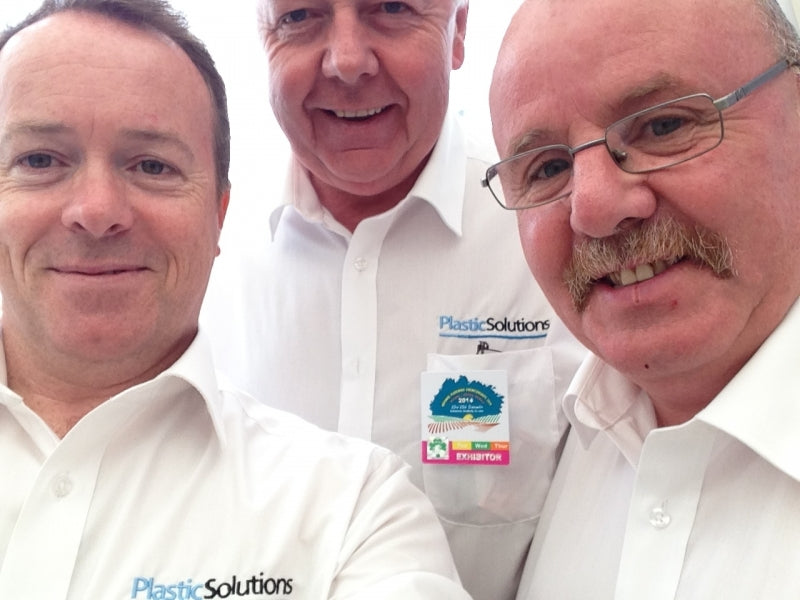 Ploughing Championships
A huge thanks to everyone who visited our stand at the 2015 Ploughing Championships. Thank you for your business and we look forward to working with you on many projects in the months ahead.

The National Ploughing Championships is Europe's largest Outdoor Exhibition and Agricultural Trade Show, 2015 saw the most successful Championships ever with over 281,000 attendees and 1400 delighted exhibitors!
In 2016, the Ploughing event will be held in Screggan, Tullamore, Co Offaly.
Please contact us anytime for further information or to enquire about any of our products. Ph: 01 409 8000 (Head office Print Solutions - ask for Plastics Division) or email us directly at info@plasticsolutions.ie
The members of the team at the Ploughing Championships were (L to R)

Fergal Walsh - eCommerce Manger
Paul Harte - Account Manager
John Donohoe - Director