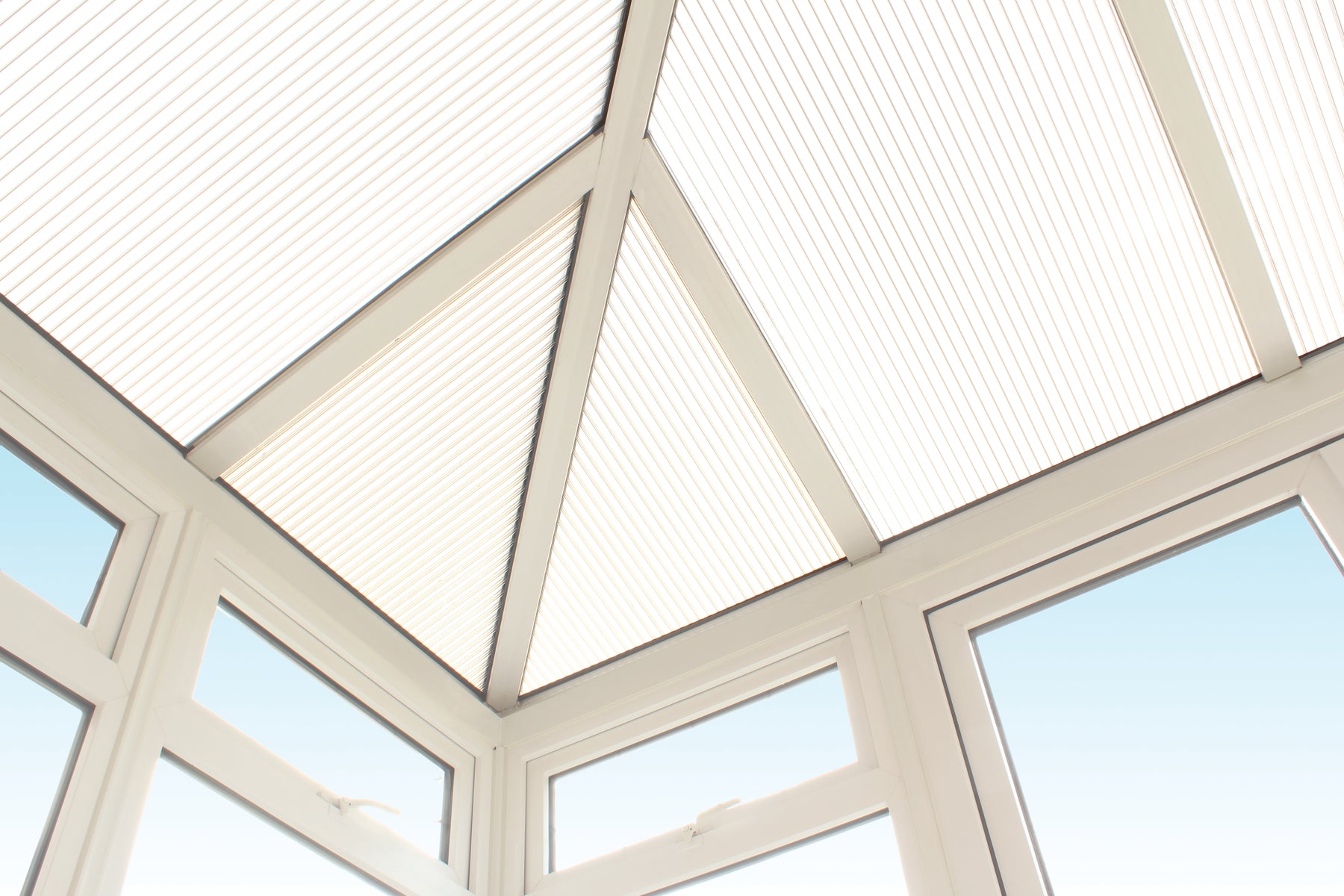 Multiwall Roofing Accessories
Due to increased demand for screens and sheet products during COVID19, please allow 24-48hrs for quotations. Similarly, if you have placed an order with us, please allow 24-48 hours for processing of 'cutting' orders with our warehouse.
During COVID19, our Showroom and front office reception area are CLOSED to customers & public. Orders can be collected from our Warehouse area only and a queue system is in operation.
The following items are used extensively with Multiwall Roofing Sheet. 
To help speed up your enquiry, read the tips below before you contact us...
Please have an idea of the dimension or area you wish to cover.
We need this to work out the size of the roofing sheet you require. Please give us your dimensions in feet or mm.
Decide which sheet you want to use? 
Solid Polycarbonate sheet will look like glass. It comes in smaller sheet sizes (10' x 6') and will be more expensive per sq. mtr than Multiwall sheet. Multiwall sheet is clear but it has ribs / flutes running through the sheet. It is cheaper per sq. mtr and can cover much larger areas (stock sheets are 2.1mtr x 7mtr long)
 

clear polycarbonate (like glass)
thinner sheets like 2mm, 3mm, 4mm
will cold curve in 'U' shape
or can also be used lying flat

Clear 10mm multiwall 
'fluted' polycarbonate, will cold curve
in gentle arches but will not 
form a 'U' shape
Please let us know if you have rafters already in place and the spacing between those rafters.
This dictates how we will cut and supply the sheet.
Let us know where you are in the country
This is required for the transportation cost in your quotation.
Please provide us with a contact number
If we can phone you with any queries, rather than email you, it means that we can provide the quotation for you much quicker.
Cutting
We can cut sheets into square or rectangular panels. Cutting is free on most jobs but if you come to us with a very large, multiple panel job requiring our saws, work area and staff to be engaged for several hours, then there will most likely be a charge. Please ask ahead of time. 
Our industrial saws are wall mounted (for multiwall cutting) and flatbed (for sheet cutting). For this reason, we can NOT cut angles on any sheets. We can of course supply  the 'master' rectangular or square panel and you may cut the angle yourself.
Delivery costs
For delivery of Multiwall orders nationwide, you need to allow a figure of circa €60.00 + vat 23%. This is a guide price - it could be more and it could be less. Delivery is based on what is being transported (volume/weight) and the distance it is going. Delivery to e.g. Kerry, will obviously be more expensive than delivery to e.g. Kildare.
Types of Roof
Depending on the span, you could use clear polycarbonate, or multiwal polycarbonate in any of these roof applications. The price will differ depending on the sheet used. 
LEAN-TO
a visible slope or fall to gutter
e.g. side passageway

 PERGOLA
'flat' roof with slight slope for run off
(pic credit: Paul Gorman)

APEX
also called an 'A' roof
pointed or flat ridge at top

CURVED
multiwall sheet will 'cold' curve
capex bars will also 'cold' curve
(the span L-R in this picture is 5mtrs)
 Accessories used in a typical Lean-to roof project
Aluminium 'F' profile
| | |
| --- | --- |
| | |
| 25mm Aluminium 'F' profile in situ on 1st rafter | 16mm Aluminium 'F' profile with sheet |
| | |
| 16mm F profile White | 10mm F profile Brown |
The Aluminium 'F' Section is a rigid, non bending profile used in conjunction with Multiwall sheet. The sheet is wedge fitted into the 'F' prong, providing a tight, secure fit to the sheet edge. You will drill the stem or leg of the 'F' profile and then screws are secured through the side of the aluminium profile into the rafter. Aluminium 'F' profiles are commonly used on the 1st and last rafters in a typical lean-to or flat roof application. 
Sizes available:
Available in 3.0mtr and 4.0mtr lengths and in thicknesses matching Multiwall sheet, namely 10mm, 16mm and 25mm
Colours
Aluminium bar finished in power coated Brown or White

Transport / Shipping notes
Lightweight and easy to transport lying flat. The profiles are rigid and cannot bend or curve, so 3.0mtr or 4.0mtr length clearance is required.



Flashtex / LTF profile
 

 

Lean To Flashing Profile (LTF)
Available in White or Brown in 3.0mtr

Butyl Flashtex 
supplied in 10mtr or 20mtr length
(4" or 8" inch wide)

 

 
The Lean To Flashing profile (or LTF), is a rigid, shaped aluminium bar that is designed to run along the top of your roof L-R where the roof meets the building. It is angled and can be used for roof pitches between 5° - 45°. We stock in 3.0mtr length in White and Brown, however 6.0mtr is also available from supplie Exitex in Dundalk. (may be subject to MOQ & extended lead time ) View pg.17 here
Flashtex is a roll of flat, hi tack (sticky) tape available in widths of 4" and 8" wide and in roll lengths of 10mtr and 20mtr. It provides a waterproof seal over roof joins and is used commonly where the roof sheet or structure joins the supporting building. The outer side is a 'lead look' matt type finish, the other side is the hi tack, sticky side. It is a thin layer of flashtex that has the consistency of very sticky putty and once it touches a surface, it is 'on'. Once pressed in place, it is not designed to be lifted and moved, so care should be taken where placing it and only remove the thin cover film when you are finally ready to fix in place.
Roof Fixing Buttons
| | |
| --- | --- |
|   | |
| 10mm White Fixing Button | PVC button, foam collar and fixing screw |
Roof fixing buttons are used on intermediate rafters (where capex bars are not used). They are a robust, moulded PVC button, that includes a protruding neck or grommet extension. They are fitted by drilling through the multiwall sheet and then inserting the button screw and screw fixing in place. It is a common practice to insert silicone into the hole that has been drilled, in order to provide water tight seal when the button is being placed. It is important not to over tighten the screw when fitting, as this can cause the surface of the sheet to be dented, resulting in water seeping or being drawn into the depression.
Sizes available:
Fixing buttons are available in sizes matching the type of Multiwall sheet you are using, so in 10mm, 16mm, 25mm. The fixing buttons look the same, however the fixing screw is longer in each case.

Colours
Available in White or Brown PVC

Transport / Shipping notes
Supplied in pack of 10. One packet can usually be posted. if purchasing more that 1 packet a courier charge applies as ti becomes a small parcel.


Capex Bars
 Front on view 
Capex 40 (40mm width bar)

 Front on view
 Capex 60 (60mm width bar)
Capex bars, from Irish supplier Exitex, are slightly raised, aluminium profiles that have a strip of gasket running along either side of the bar. They are most often used lying flat, running over the join where two sheets meet on a rafter, however they can also be used standing vertically where sheets are being used in a greenhouse or outhouse / shed application. The bars are available in powder coated white or brown and come with their own fixing screws and end caps. They are also pre-drilled and have a length of flat gasket matching the length of the bar. This layer of gasket is placed running down the rafter and the sheet will then lie on top. 
Sizes available:
3.0mtr / 3.6mtr / 4.8mtr / 6.0mtr lengths
Colours:
Powder coated White or Brown
Transport / Shipping notes:
The bars are almost flat, aluminium profiles and are best transported lying flat. The bars do have a natural, gentle curve and will slope away from you down to the ground if you lift or carry one. They can often be transported in larger vans / transits, curtain siders, trucks etc. with the bars inserted in a gentle arch shape. The bars cannot be bent in more acute 'U' shapes or at 90degrees.
Capex Snap Down
 

Front on view
Capex Snap Down 10-25
Metal base, brown or white cover

Proudly supporting 
Irish supplier 
Exitex
 A variant of the Capex bar, the capex snap down has a rigid, flat aluminium base bar, combined with a UV stable pvc clip down or 'snap down' cover. Capex Snap Down 10-25 is an economy glazing bar ideal for roof canopies, lean-tos and shelters. The Capex Snap Down bar is used when you have rafters running horizontally L-R but you want to insert sheet running vertically N-S.
The '10-25' in the description denotes that this snap down bar is suitable for multiwall polycarbonate thicknesses from 10mm up to 25mm
Sizes available:
3.0mtr / 5.0mtr  lengths

Colours:
with White or Brown PVC snap down cover

Transport / Shipping notes:
Best transported lying flat. These bars have a rigid base and will not bend. You will need 3.0mtr or 5.0mtr horizontal clearance if collecting or transporting.
PVC 'U' profiles (RSC)
 

 PVC 'U' profile
for illustrative purposes only
(sheet would also have breather tape applied)

 PVC 'U' profile
side view
 The 'U' profile, also known as a Roof Sheet Closure or RSC, is a pvc 'u' channel that fits on over the taped end of the sheet at the bottom end of the roof (gutter end). It provides an aesthetic finish to the sheet ends and also protects the breather tape from the elements. 
Sizes available:
PVC 'u' profiles come in standard length of 2100mm - matching the width of Multiwall sheet (2.1mtr) 
The profiles are avaialble in 10mm, 16mm and 25mm thickness, corresponding to the thickness of Multiwall sheet.

Colours
Available in White or Brown PVC

Transport / Shipping notes
Lightweight and easy to transport lying flat. The profiles are not intended to be bent or curved.


For further information or assistance on your roof project, contact our office on +353 1 409 8000 or email us info@plasticsolutions.ie