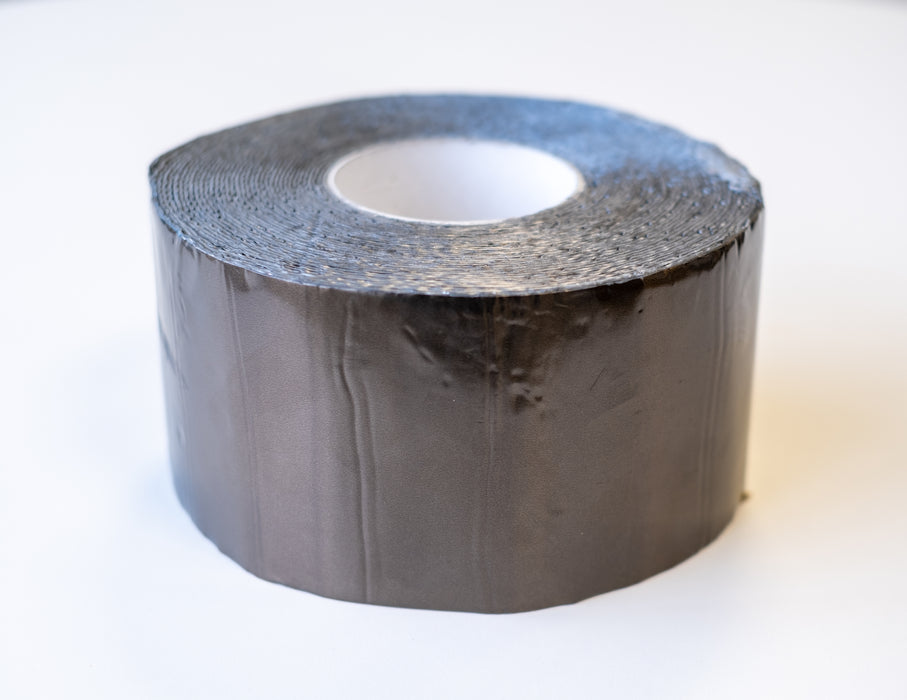 Tack Band Foil Butyl 1.4mm 5 metres
SKU
MWALFTEX1.4MMX100MMX5M
Tack Bank Foil is a roll of flat, high-tack adhesive tape available between 100mm and 200mm widths. It provides a waterproof seal over roof joins and is commonly used where the roof sheet or roof structure joins the supporting building or where there are major intersections on stand-alone roofs (e.g. Pergolas).
The outer side is a 'lead look' matt-type finish, and the other is the hi-tack, sticky side. It is a thin layer of butyl tape that has the consistency of a very sticky putty, and once it touches a surface, it is 'on'. Once pressed in place, it is not designed to be lifted and moved, so care should be taken when placing it, and only remove the thin cover film when you are finally ready to fix it in place. 
Delivery
Collection - Free
Orders are generally shipped within one to three days of order placement.
Shipping fees are calculated at checkout.
Rates start at:

Dublin:
Sheets from €35/order (up to 15 sheets)
Accessories €10/order (free, if included with sheets order)
DIY Kits from €50/order

Other Counties & Northern Ireland:
Sheets from €35/order 

(up to 15 sheets)

Accessories €10/order (free, if included with sheets order)
DIY Kits from €65/order
Discount Rates:
Free Shipping for orders over €2,000 (exc VAT)
75% off Delivery Charges for orders over €1,600 (exc VAT)
50% off Delivery Charges for orders over €1,100 (exc VAT)
25% off Delivery Charges for orders over €600 (exc VAT)