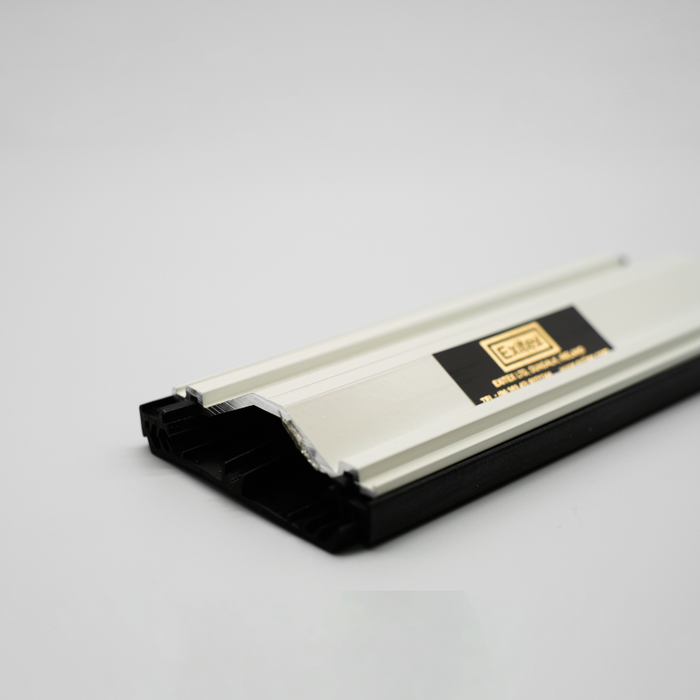 Glazing Bar with Rag
Sale
Current price
€43.50
(Excl. Vat)
Our glazing bars are slightly raised, aluminium profiles that have a strip of gasket running along either side of the bar. They are most often used lying flat, running over the join where two sheets meet on a rafter. However, they can also be used standing vertically where sheets are being used in a greenhouse or outhouse / shed application. 
Specifications
Glazing bar 40mm wide with rag 45mm wide

Glazing bar 60mm wide with rag 55mm wide
Delivery
Collection - Free
Orders are generally shipped within one to three days of order placement.
Shipping fees are calculated at checkout.
Rates start at:

Dublin:
Sheets from €35/order (up to 15 sheets)
Accessories €10/order (free, if included with sheets order)
DIY Kits from €50/order

Other Counties & Northern Ireland:
Sheets from €35/order 

(up to 15 sheets)

Accessories €10/order (free, if included with sheets order)
DIY Kits from €65/order
Discount Rates:
Free Shipping for orders over €2,000 (exc VAT)
75% off Delivery Charges for orders over €1,600 (exc VAT)
50% off Delivery Charges for orders over €1,100 (exc VAT)
25% off Delivery Charges for orders over €600 (exc VAT)