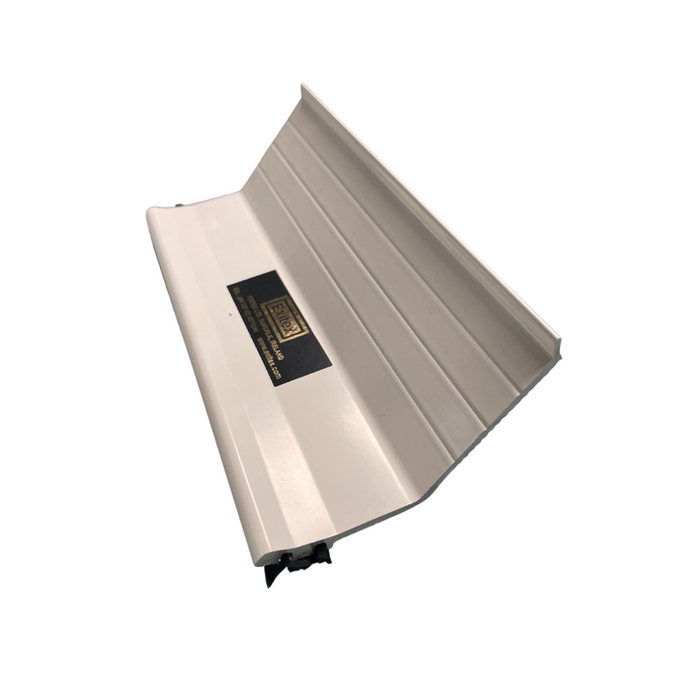 Lean To Flashing Profile 3.0m
Sale
Current price
€74.03
(Excl. Vat)
The lean to flashing profile or LTF, is a rigid aluminium bar designed to sit against a flat wall and extend at an angle to meet the surface of the roofing sheet. Many installers apply a bead of silicone on the top edge to ensure a waterproof seal where the profile is touching the wall or substrate.
Transport\Shipping notes
The profile is 3mtrs long and is rigid. Therefore it cannot be bent or curved for transport. 
Delivery
Collection - Free
Orders are generally shipped within one to three days of order placement.
Shipping fees are calculated at checkout.
Rates start at:

Dublin:
Sheets from €35/order (up to 15 sheets)
Accessories €10/order (free, if included with sheets order)
DIY Kits from €50/order

Other Counties & Northern Ireland:
Sheets from €35/order 

(up to 15 sheets)

Accessories €10/order (free, if included with sheets order)
DIY Kits from €65/order
Discount Rates:
Free Shipping for orders over €2,000 (exc VAT)
75% off Delivery Charges for orders over €1,600 (exc VAT)
50% off Delivery Charges for orders over €1,100 (exc VAT)
25% off Delivery Charges for orders over €600 (exc VAT)