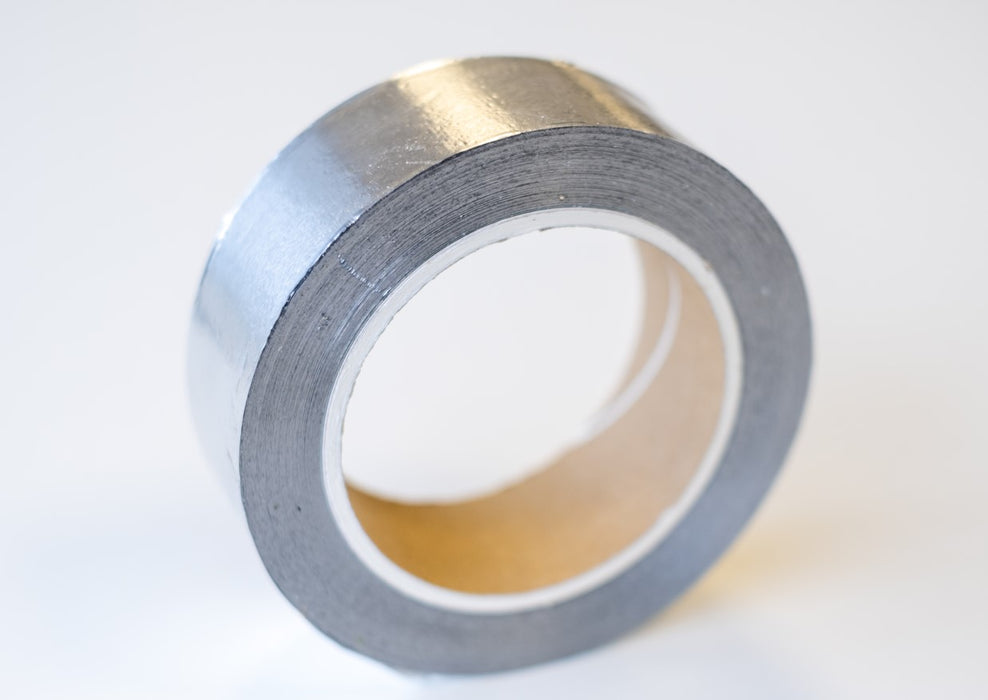 Aluminium Foil Tape (for Multiwall Sheet)
Sale
Current price
€11.00
(Excl. Vat)
SKU
DPSRCKMWALRA1025/25MMX50M
Aluminium foil tape is used with Multiwall sheet. The foil tape is generally placed on the upper end of the sheet and is hidden / not exposed to the elements. It is used where the top end of the sheet is going in under the eaves of the house or structure.

Micron thin tape that is 25mm, 38mm, or 50mm in width and 50mtrs in Length. One side is foil silver; another side is hi-tack adhesive.
Delivery
Collection - Free
Orders are generally shipped within one to three days of order placement.
Shipping fees are calculated at checkout.
Rates start at:

Dublin:
Sheets from €35/order (up to 15 sheets)
Accessories €10/order (free, if included with sheets order)
DIY Kits from €50/order

Other Counties & Northern Ireland:
Sheets from €35/order 

(up to 15 sheets)

Accessories €10/order (free, if included with sheets order)
DIY Kits from €65/order
Discount Rates:
Free Shipping for orders over €2,000 (exc VAT)
75% off Delivery Charges for orders over €1,600 (exc VAT)
50% off Delivery Charges for orders over €1,100 (exc VAT)
25% off Delivery Charges for orders over €600 (exc VAT)