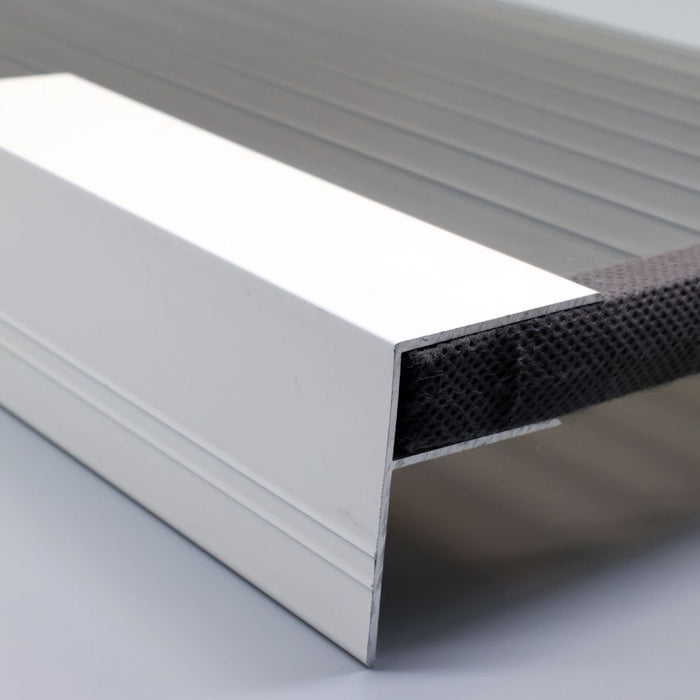 A rigid aluminium profile bar that is popular in lean-to roof construction. The F profile is available in 3mtr and 4mtr lengths and in a powder coated white or brown colour finish. 
In roof construction, the F profile is used on the first rafter and also the last rafter. Shaped like the letter 'F', the multiwall roofing sheet is wedge fitted into the F prong. The stem or leg of the F is then placed flat against the first rafter and the profile can be screw fitted to the rafter making it secure and non movable.
Delivery
Collection - Free
Orders are generally shipped within one to three days of order placement.
Shipping fees are calculated at checkout.
Rates start at:

Dublin:
Sheets from €35/order (up to 15 sheets)
Accessories €10/order (free, if included with sheets order)
DIY Kits from €50/order

Other Counties & Northern Ireland:
Sheets from €35/order 

(up to 15 sheets)

Accessories €10/order (free, if included with sheets order)
DIY Kits from €65/order
Discount Rates:
Free Shipping for orders over €2,000 (exc VAT)
75% off Delivery Charges for orders over €1,600 (exc VAT)
50% off Delivery Charges for orders over €1,100 (exc VAT)
25% off Delivery Charges for orders over €600 (exc VAT)