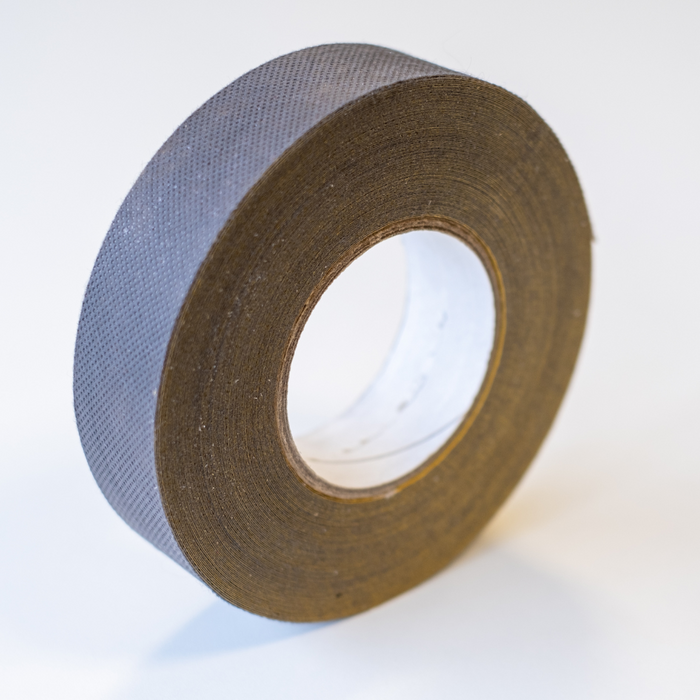 Adhesive Breather Tape Grey
A tape that has adhesive edges, allowing it to be fixed over the ends of Multiwall sheet.  The tape centre is vented with tiny perforations, allowing air to pass through the tape allowing the flutes in the sheet to 'breathe'. 
Breather tape is designed to let the channels or flutes on the multiwall sheets to breathe or vent, while stopping insects or dirt from entering the flutes.
Tapes Thickness and Length:
28mm thickness x 24m

length

38mm thickness x 24m

length

45mm thickness x 33m length
Delivery
Collection - Free
Orders are generally shipped within one to three days of order placement.
Shipping fees are calculated at checkout.
Rates start at:

Dublin:
Sheets from €35/order (up to 15 sheets)
Accessories €10/order (free, if included with sheets order)
DIY Kits from €50/order

Other Counties & Northern Ireland:
Sheets from €35/order 

(up to 15 sheets)

Accessories €10/order (free, if included with sheets order)
DIY Kits from €65/order
Discount Rates:
Free Shipping for orders over €2,000 (exc VAT)
75% off Delivery Charges for orders over €1,600 (exc VAT)
50% off Delivery Charges for orders over €1,100 (exc VAT)
25% off Delivery Charges for orders over €600 (exc VAT)